EMI Suppression Capacitors
XY EMI Suppression Capacitors KXY
Our XY EMI suppression capacitors KXY help you to reduce unwanted voltage peaks in devices of safety classes 1 or 2 safely. We supply compact, electrically safe EMI suppression capacitors for parallel or series circuits, even with bleeding resistors, if you so wish.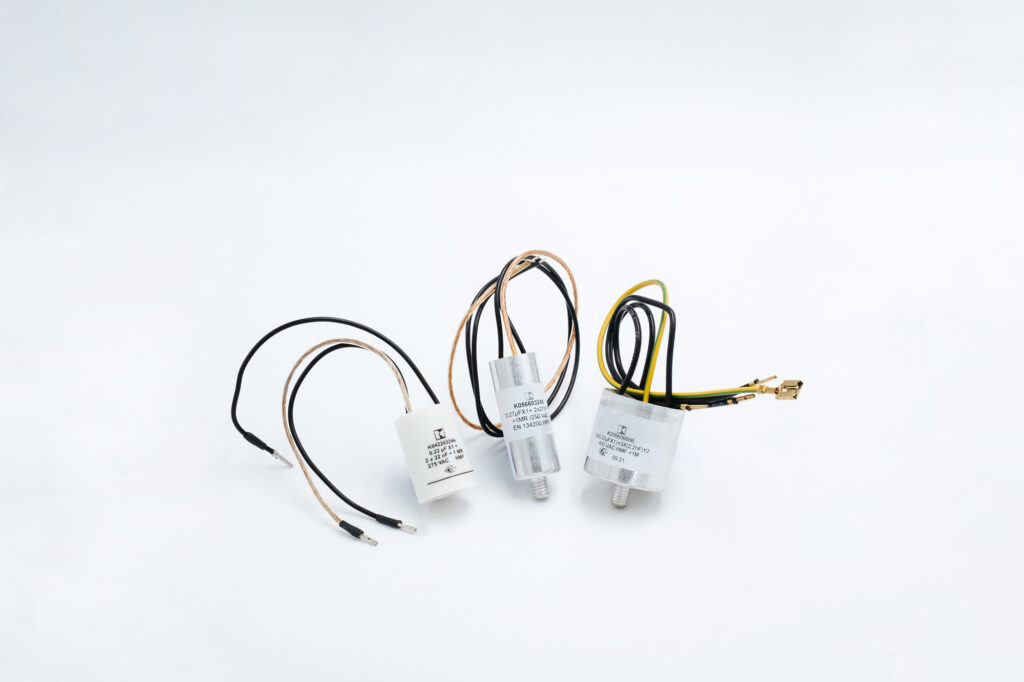 Descriptions
RoHS- and REACH-compliant
single-phase or two-phase design
construction without housing or
closed construction in plastic or metal housing, optional with fastening clip
customized connection with wires, pins or wires with plug contacts
General technical data
| | |
| --- | --- |
| Capacitance Tolerance | ± 10 % |
| Test Voltage Up | 4,3 Ur |
| IEC 60068-1 Climate Category | 25/100/21 |
Our product key for your order
Please refer to our product key below for detailed technical specifications of our XY EMI suppression capacitos KXY. We are prepared to customize our standard products to your demands individually. Other rated capacities, bleeding resistors and electrical connectors are available on request.